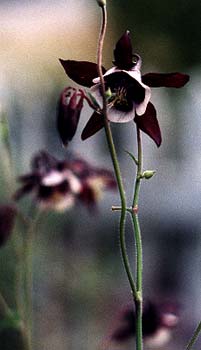 What went wrong:
Henry threw his perfectly clean towel in my in-laws swimming pool.

He also inadvertantly stepped on an issue of

Cooking Light

that I had left on the floor, and managed to rip out about four pages.

I can't figure out how to make

the pictures go with the text they refer too.
What went right:
My William Guiness Columbines are starting to bloom a little bit late, but still very exciting.

Also, I saw a Cedar Waxwing in my front yard today.

My Sufjan Stevens review went up on ampcamp and you can read it here
Fish Tacos from previously referenced

Cooking Light

were totally great.